Name: Mr. Charlie
Mobile: +0086-15806693076 (wechat)
E-mail: sales@acrylicletter.com
E-mail: info@acrylicletter.com
Add: No 79-4,Yong An Street,Wendeng City,Shandong prinvince,China
Skype: mayacrylic




Product name : Stainless steel channel letter Strip

Item : FAWB-ST
Details:
Advantage:

Never fade, never get rusty.
Excellent tenacity and bending property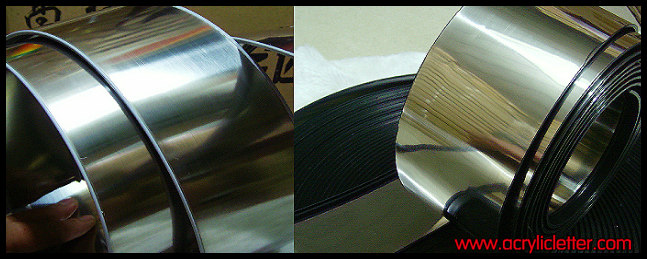 The stainless steel channel letter Strip is the perfect combination of stainless steel and new channel letter.
Its inside is heat resistance,anti-aging resin slot and outside are excellent stainless mirror reflection stainless steel. It never fade and rust.
Stainless Channel Letter has excellent tenacity,light weight,easy to bend and reduced the total channel letter weight.
It reduced surface bending stress of inner&outer side.
It has well-distributed light in channel letter,save power and enhance channel letter lightness