Name: Mr. Charlie
Mobile: +0086-15806693076 (wechat)
E-mail: sales@acrylicletter.com
E-mail: info@acrylicletter.com
Add: No 79-4,Yong An Street,Wendeng City,Shandong prinvince,China
Skype: mayacrylic




Product name : Handheld acrylic bending tool

Item : FARW-WJA,FARW-WHA
Details:
As now there are many copycat products in market, please do check the comparison report regarding our orignal acrylic bender and copycat product as below link:

http://www.acrylicletter.com/html_news/Comparison-for--Our-Original-Acrylic-Bender-and-Copycat-Acrylic-Bender-2.html
The Easiest Handheld Acrylic Bending tools to make Acrylic 3D letter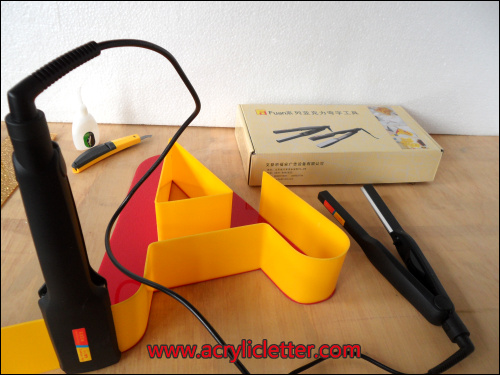 Easy to operate:
Easy to bend acrylic 90 ° Angle and round corner.

Advantage: Do not have smoke during bending.
Power saving: Maximum 60W power
Long life time:
50,000 hours life time
Bending Thickness: 1.5mm to 4mm

Cheaper in Price:
Lower budget
compare with Heat gunTorch & Acrylic Bending machines


Warranty:
2 years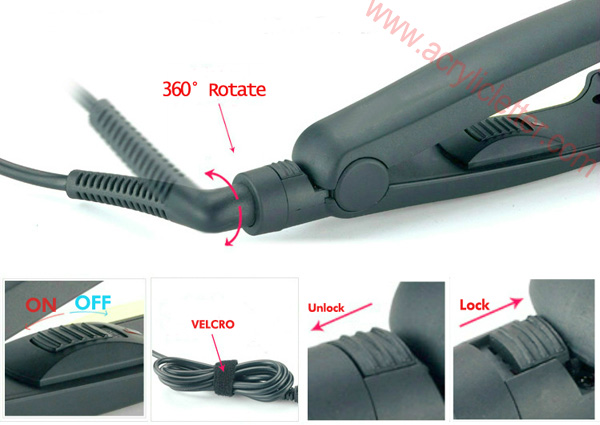 .


Specifications:
Voltage: 100-240v
Power: Sharp corner 39W/ Round corner 60W
Surface temperature: 200℃±5%
Sharp Corner Bender heating size: 100mm X 2.5mm X2
Round Corner Bender heating size:100mm X50mm X2
Sharp Corner Bender Soften time:3 Second
Round Corner BenderSoften time:9 Second
( 2.5mm Thickness,indoor temperature 20℃)


Packing Size:
1 Set Packing size:310mm X165mm X60mm 865g
One Carton Packing with 12 Sets : 520mm*370mm*315mm 12.5KG
Packing list: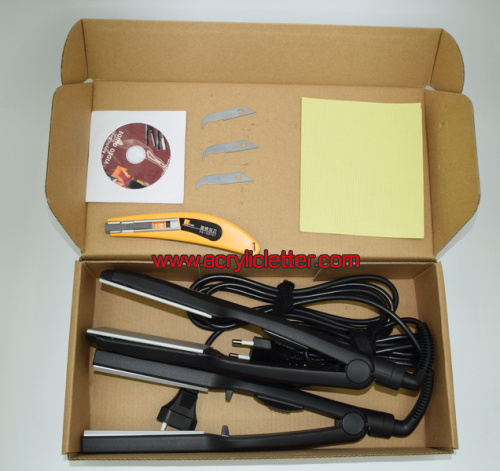 1 Round Corner Bender
1 Sharp Corner Bender
1 Acrylic Hook Knife (3 Blades)
1 Teflon Film ( For PVC and KT board bending)
1 Guide video
10 Glue tube(for drop glue)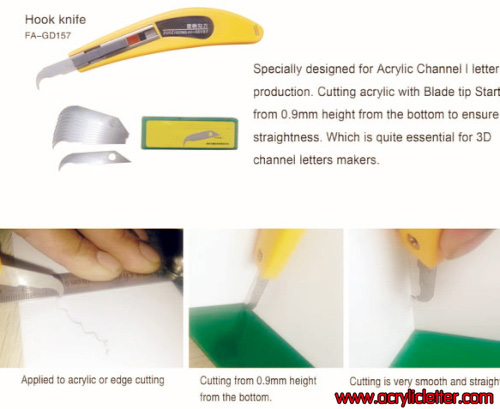 Neutral Exporting Packing Pictures of Acrylic bender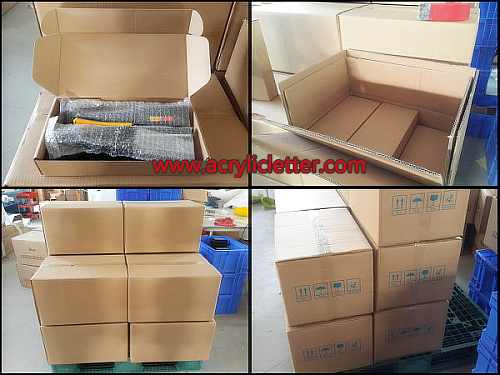 Note: Customs Carton box with LOGO is available