Name: Mr. Charlie
Mobile: +0086-15806693076 (wechat)
E-mail: sales@acrylicletter.com
E-mail: info@acrylicletter.com
Add: No 79-4,Yong An Street,Wendeng City,Shandong prinvince,China
Skype: mayacrylic




Product name : Electric Soldering Iron For Welding Metal Channel Letters

Item : FAHJ-A
Details: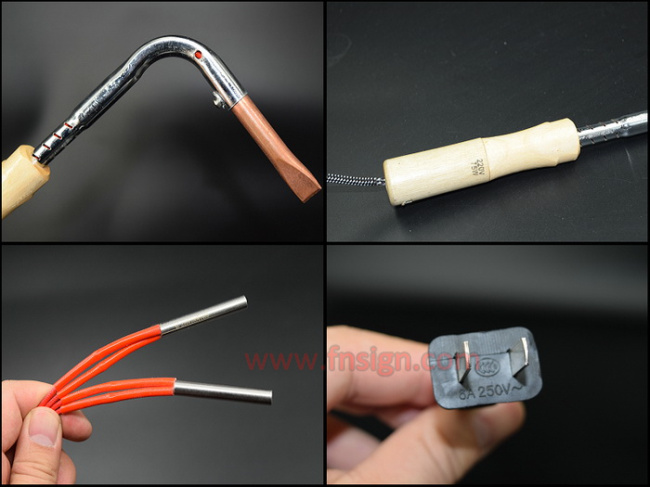 • Imported heating tube, fast welding speed, very easy operation.
• Practical, durable and energy-saving.
• Different from other Electric Soldering Iron on the market, the heating tube of our product is internal heating, and not easy to get damaged.
• 75W internal heating tube, the temperature can reach 800 degree, much higher than 300-400W on the market.
Packing Size: 310 x 165 x 60mm
Gross weight: 865g

Note: Each Soldering Iron have 2 extra spare heating wires included
Application