Name: Mr. Charlie
Mobile: +0086-15806693076 (wechat)
E-mail: sales@acrylicletter.com
E-mail: info@acrylicletter.com
Add: No 79-4,Yong An Street,Wendeng City,Shandong prinvince,China
Skype: mayacrylic




Product name : Metal Channel Letter Punch Plier

Item : FN-HP
Details: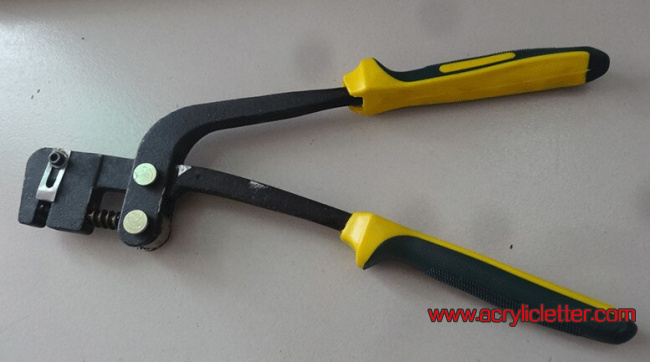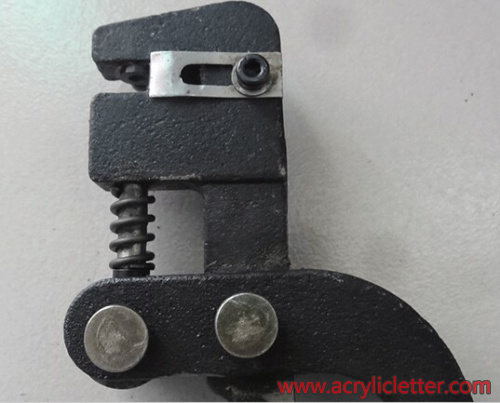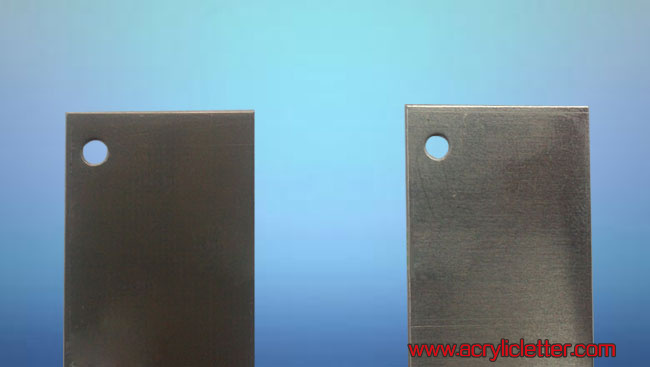 • Automatic stripping facilitates use and operates more efficiently. The automatic stripping spring is installed on the punch and die, so after punching metal plates, you can slightly let go, then the handle will automatically reset and the punch bit will automatically get back.
• The Third Generation Metal Stud Punch can punch smooth and neat holes without any burrs, which is the necessary punching tools for making fine metal words.
• The punch and die are made from tungsten steel alloy. The thickness of exposed part of the punch die is 2.5mm. In machine punch experiment, punch and die can punch 120 holes in one minute without any wear and tear.
Punching thickness:
Iron Sheet:
1.5mm
Stainless Steel:
1.0mm Aluminum Extrusions: 1.5mm
Aluminum Coils:
1.5mm
Feeding size:
2-12mm

Packing Size: 540x13x13mm 1KGS