Name: Mr. Charlie
Mobile: +0086-15806693076 (wechat)
E-mail: sales@acrylicletter.com
E-mail: info@acrylicletter.com
Add: No 79-4,Yong An Street,Wendeng City,Shandong prinvince,China
Skype: mayacrylic




Product name : DSD-S100,S150 Automatic Stainless Steel Channel Letter Bending Notching Machine

Item : DSD-S100/S150
Details:
DSD-S100/S150 Automatic Stainless Steel Channel Letter Bending Machine
Automatic Stainless steel Bending machine is professional,efficient and high precision with competitive cost which will help your sign business.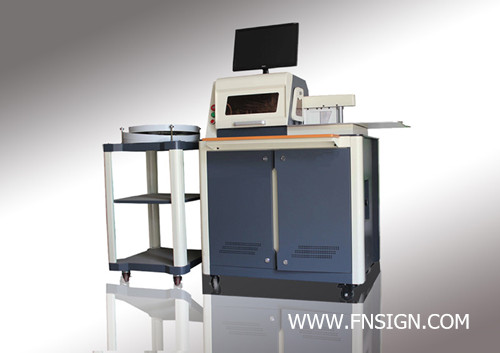 DETAILS: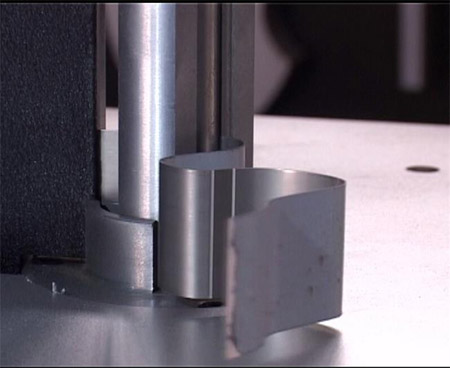 ADVANTAGE:
1.Double servo control system , with encoder ,high precision , fast speed , improve the working efficiency
2.The tool can be used repeated grinding , low cutting cost .
3.The grove depth , frequency adjustable , to meet the need of different materials and thicknesses.
4.The software easy to learn ,easy to operate.
5.The appearance is compact , small footprint .
6.Professional ,high efficiency and thoughtful after sale service.

TECHNICAL PARAMETERS:


| | |
| --- | --- |
| Working height | 10-100mm/10-150mm |
| The minimum bending radius | R=3.5CM |
| The minimum distance and angle | 5mm |
| The thickness of The material | 0.3-1.2mm |
| Machine power | 1000W |
| Size and shape | 155X80X145CM |
| Net weight | 180kg |
| Power supply | AC220V |
| Pressure | 0.3-0.6mpa |
APPLICATION: