Name: Mr. Charlie
Mobile: +0086-15806693076 (wechat)
E-mail: sales@acrylicletter.com
E-mail: info@acrylicletter.com
Add: No 79-4,Yong An Street,Wendeng City,Shandong prinvince,China
Skype: mayacrylic




Product name : CSH4400H Laser Welding Machine for Stainless steel,Aluminum

Item : CSH4400H Laser Welding Machine
Details:
CSH4400H Laser Welding Machine Aluminum Welding by Laser welding Machine
Stainless Steel Welding by Laser welding Machine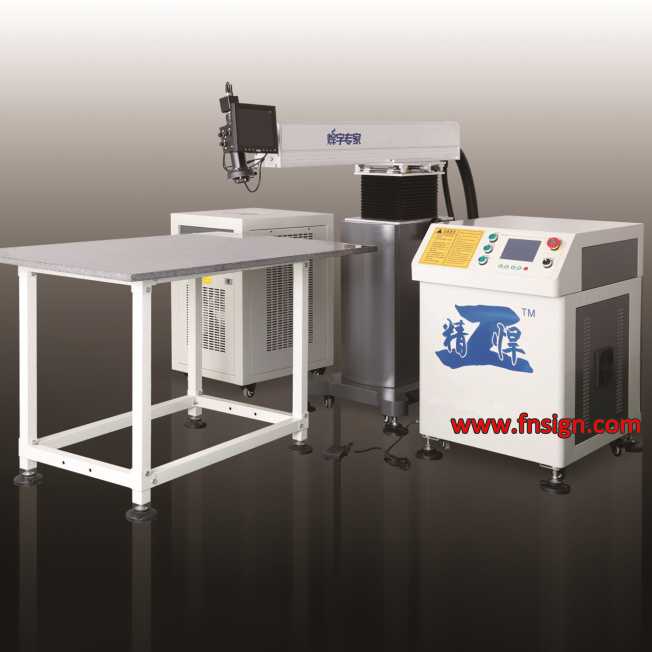 Professional Welding Machine for Advertising Words
Laser Cooling Machine
Panasonic and Sony,other imported parts adopted in the whole machine
German technology, maintainence for whole life
Adopt high-power laser power devices
Continuous work for 24 hours
1,Application material: stainless steel, aluminum, steel plate, iron plate and other metal and alloy;
2,Accurate and precise, it can weld small and complex letter,LOGO and 15cm to 20cm high height words.
3. Aiming at advertising word industry, special long type light path, 360°arbitrary rotation,higher flexible range for welding 1.2meters to 2meters letters and LOGO.
4,No protuberant welding spot on the welding surface, no need the process of polishing and burnishing, saving working time, graceful and steady for the structure;
5,No noise and no pollution
6,Optional CCD Monitor, welding result is much clearer.
7. Easy to learn and operate
8.High efficiency.
Traditional letter welding use solder welding, argon arc welding, the efficiency is low, worker easy to fatigue. This product breaks through traditional ways, using directional point to point welding way, the welding speed is 10 to 15 times faster than the traditional ways. High work efficiency, workers sit to work which solved the problem of the hard working.


9.No pollution.
During the work of fiber laser welding machine, there is no smoke, no strong light, low noise. No matter what size, how complicated the letter is, the machine can do it. The welding effect are precision, exquisite and solid.


10.Power Saving, one hour down to 2 kWh
| | | |
| --- | --- | --- |
| 1 | Max laser power | 300W/400W |
| 2 | Laser wavelenth | 1064 nm |
| 3 | Monopulse Max power | 90J |
| 4 | Laser welding depth | 0.1-1.2mm |
| 5 | Pulse width | 0.1-20ms |
| 6 | Laser welding frequency | 0.5-40Hz |
| 7 | Laser spot size adjusting range | 0.2-2mm |
| 8 | Whole power consumption | ≤9KW |
| 9 | Power need | 220V ±10%/50Hz/40A |
| 10 | Standard configuration working table | 800*1000mm load200Kg |
| 11 | Laser device vertical travel | ≥200mm |
| 12 | Laser device horizontal direction | 200-800mm |
| 13 | Sight positioning | CCD synchronism high definition camera |
300W can weld maximum 2.5mm thickness stainless steel
400W can weld max 5mm thickness stainless steel , it also can weld aluminum maximum 3-4mm thickness.