Name: Mr. Charlie
Mobile: +0086-15806693076 (wechat)
E-mail: sales@acrylicletter.com
E-mail: info@acrylicletter.com
Add: No 79-4,Yong An Street,Wendeng City,Shandong prinvince,China
Skype: mayacrylic




Product name : TPS-S9710 Super Multifunctional Automatic bending machine

Item : TPS-S9710
Details:

TPS-S9710 Super Multifunctional Automatic bending machine


TPS- S9710 adopt Pre-alignment mechanism, alternate clamping feed mechanism, Screw nut drive linear rotary positioning guide rail, carbide saw Cutaway for aluminum profile slotting mechanism.
Screw nut drive linear rotary positioning guide rail, stainless steel Gouging slotting mechanism,built-in high-performance eight axis motion control card based on bending software developed specially for our machine to assure accuracy of processed products.
S9710 has sophisticated structure and elegant exteral apprearance, it equipped long multilayer guide rack. It is your priority choice machine to make high-end LED channel letter,aluminum profile letter,stainless steel letter,Punching, resin words.
DXF/PLT files input, support CAD, TYPE3, CRELDREW, ILLUSTRATOR, et
| | |
| --- | --- |
| Power supply: | AC200V |
| Power | 3.0KW |
| Compressed air | 0.4—0.8MPa |
| Control axis quantity | 8 Axises |
| Min. Bending radius | Stainless steel(R7mm),Aluminium profile(R20mm) |
| Min. distance between interior angle and exterior angle | Stainless steel(4mm),Aluminium profile(15mm) |
| Bending distance from start | Stainless steel(4mm),Aluminium profile(10mm) |
| Applied Material | Stainless steel, galvanized sheet, aluminium coil, and aluminium profile |
| Material thickness | Stainless steel(0.6-1.0mm),Aluminium(1-2mm) |
| Processing height | 25-180mm |
| Material feeding method | Altermate feeding |
| Servo Motor | 3PCS |
| Step motor | 5PCS |
| N.W. | 700Kg |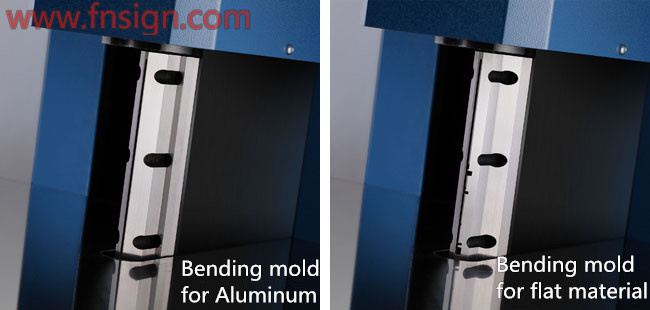 Bending mold quick-change system: In order to meet the high quality requirements of different materials bending, we developed the bending mold quick-change system which can quick-change between the flat materials and aluminum materials.
It solved the Nondestructive precision bending problem between different materials on same machine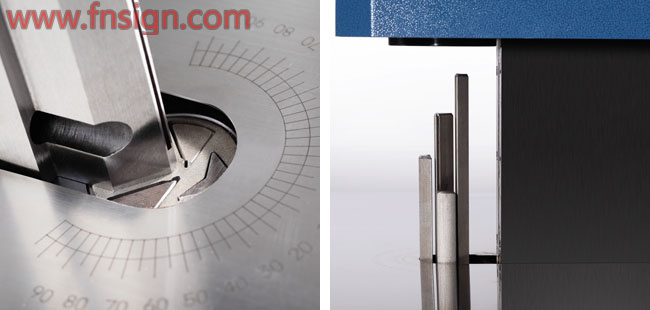 Multi cutting Arbor bending system: S9700 increased a group of professional aluminum bending Arbor, to enable to switch freely between flat materials and aluminum profile materials during processing to minimize bending rod surface interference and scratching problem completely during the bending process and it solved the problem that single group of bending arbor cannot do high quality bending for both aluminum profile material and flat materials.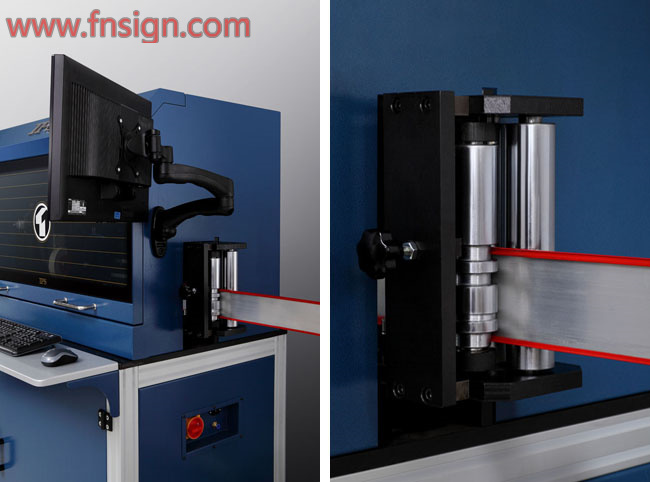 Fixed base for computer monitor can avoid uncomfortable phenomenon when people operate the machine because of large visual angle caused by high equipment and setting monitor on the top of the equipment hood. And to avoid impact the screen and keep out the screen when equipment cover is turned on. Users can adjust display stand cantilever angle freely according to their visual habit, to make screen position and angle in the best situation for operaters.
Front feeding straightening mechanism straightenning curved materials in advance for users in the process of material handling or use the reel material lead to nature bending deformation, to ensure that unstraight mateirals won''t be stuck during processing.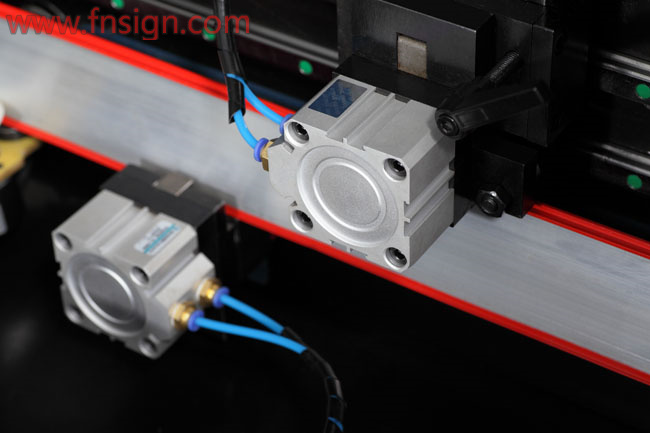 The clamping alternating conveying mechanism is composed of two groups of cylinder clamping device, by linear guide, synchronous belt, tension adjusting mechanism, deceleration strengthening mechanism and large torque step motor cooperate closely to achieve high precision feeding, to eliminate the slippage of the roller type feed physics and indentation phenomenon caused by the stress.This machine components manuafactured with high recision, assemble complex, difficult to control. This mechnism is only fit for high-end equipment.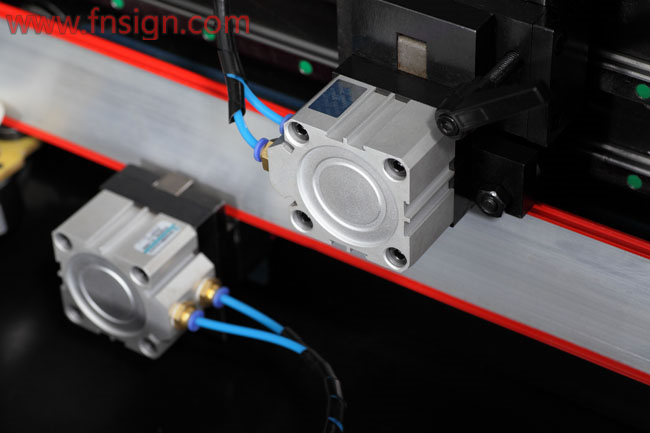 Closed-loop control Using alternating clamp feeding way with the unique full closed-loop detection, real-time compensate for length deviations such as the slippage of the detected materials, tensile during bending material, to effectively avoid problems of the inaccurate letter length , or not accurate matching with panel letter.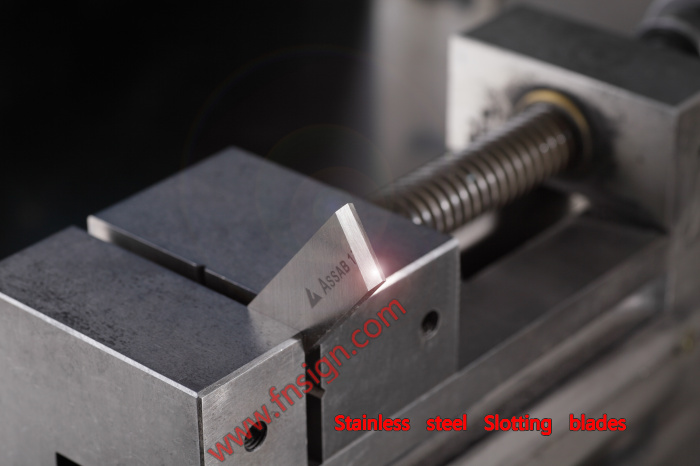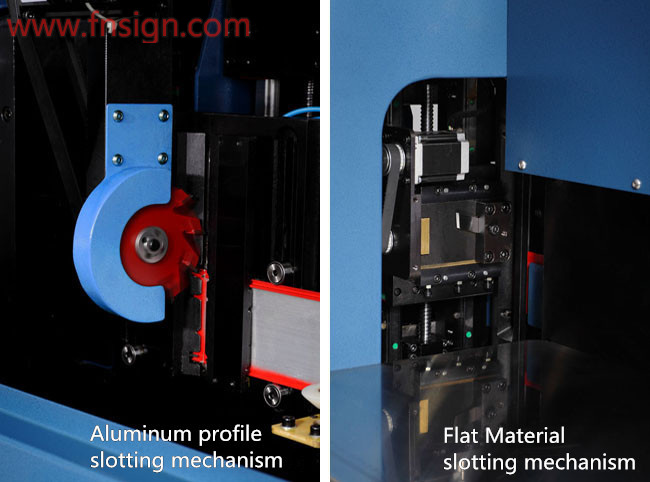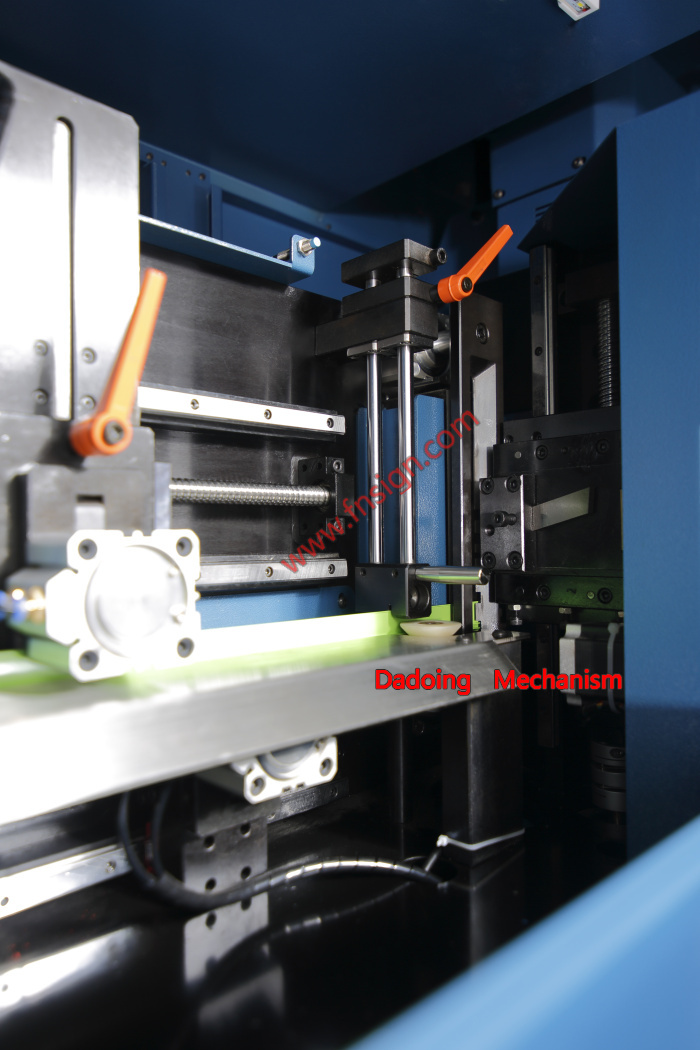 A. Servo motors control corner cut of aluminium profiles, avoid high decibel noise of angle grinder, improve working conditions.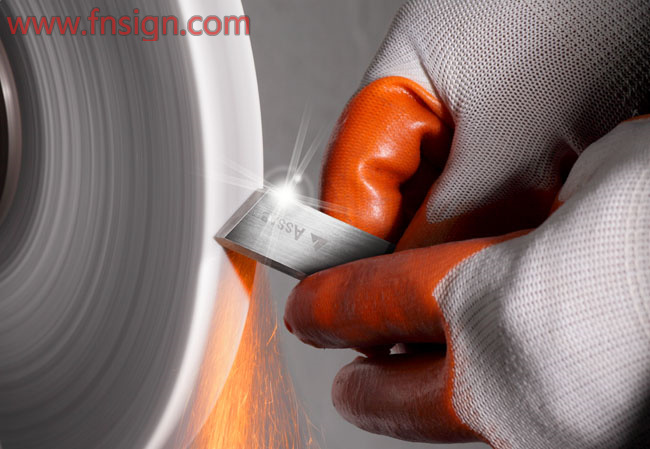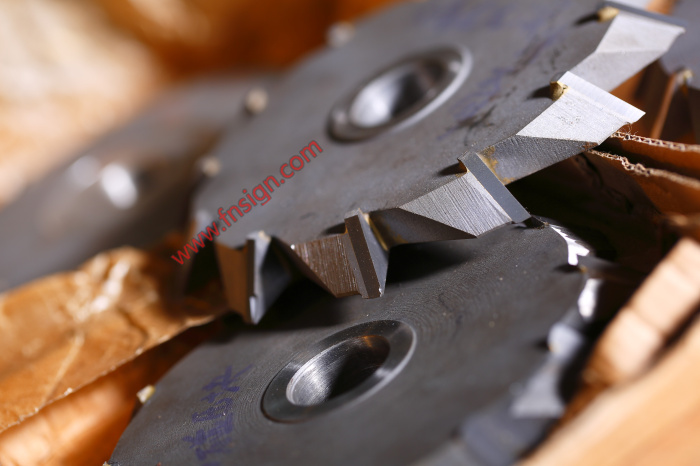 B. Planer slot mechanism is drove through the servo motor with characteristics of high speed, high precision and constant torque, using step motor to control slot depth accurately, Using high quality ball screw, high precision linear guide to implement the mechanism of high rigidity and high durability, using imported special stainless steel cutter from Germany for slotting, slot track and slot deth can be set in the operating software; cutter with low-cost and durable, easy grinding, quick grind cutter and replace cutter in several munites.
The intelligent offset and personalized compensation: The software automatically generate corresponding to cooperate the contour offset mode, no need third party software for processing; manual compensation setting seprately according to users need, to avoid the tedious and error-prone revising figure, in this way to improve the intellectualized degree.
Bending pressure database: The control system needs to be able to switching materials material according to the bending pressure.We studied variety of materials we put all pressure parameters in the system, when use the new material only need to adjust pressure parameters from our database. It will be more easy for operator.
Laser loss compensation: In the actual laser cutting due to the problem of laser spot radius, the panel with the original file after cutting has a certain deviation. TPS introduced laser loss compensation method innovatively, only need a simple measure, our software calculates laser loss and to compensate automatically. Users thorough farewell problems of modification again and again and compensating for laser loss, it improves intelligent degree for operation process.
Plate bending tensile intelligent compensation: Deformation of the material during bending processing will effect directly length of formed letter, reduce the letter matching precision of the shell and panel, the software provide intelligent compensation caused by the length deviation, to ensure bending accuracy.
Software build-in many word process: Different word process need to corresponding zoom for original file and processing waste of materials. Our software build-in some word process, to make different font letter using the same file, to avoid the complex calculation.
Operating software updates free all life.
Professional, high-efficient and considerate full service.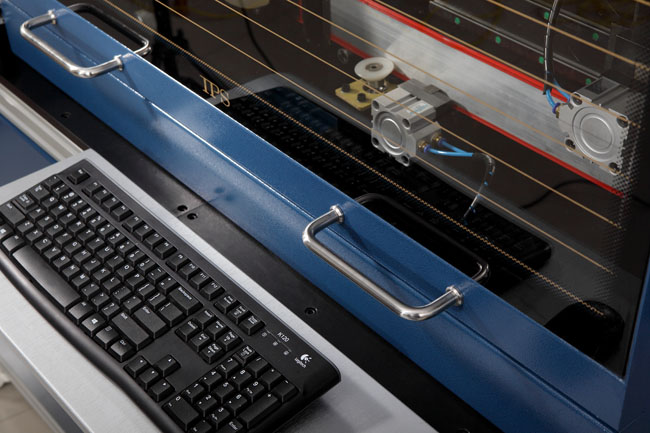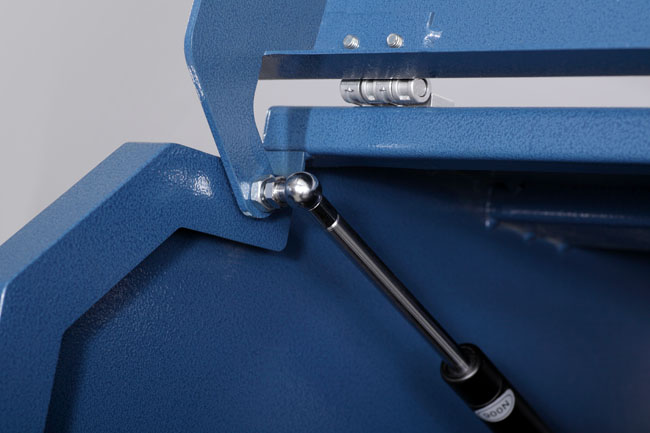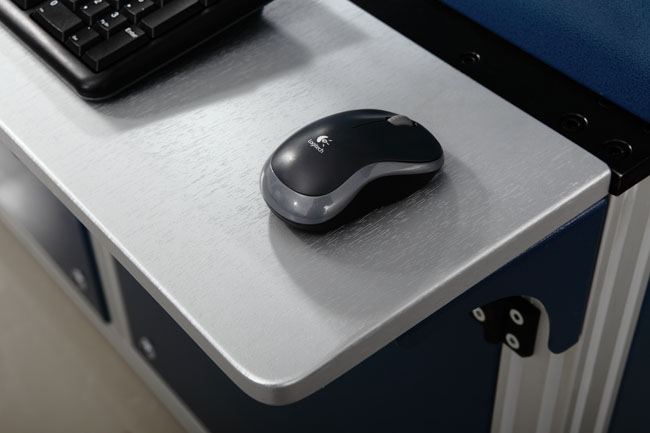 Letters made by S9710 Machine