Name: Mr. Charlie
Mobile: +0086-15806693076 (wechat)
E-mail: sales@acrylicletter.com
E-mail: info@acrylicletter.com
Add: No 79-4,Yong An Street,Wendeng City,Shandong prinvince,China
Skype: mayacrylic




Product name : TPS-S8900 Automatic Channel Letter Bender Machine

Item : TPS-S8900
Details:
TPS-S8900 Automatic Channel Letter Bender Machine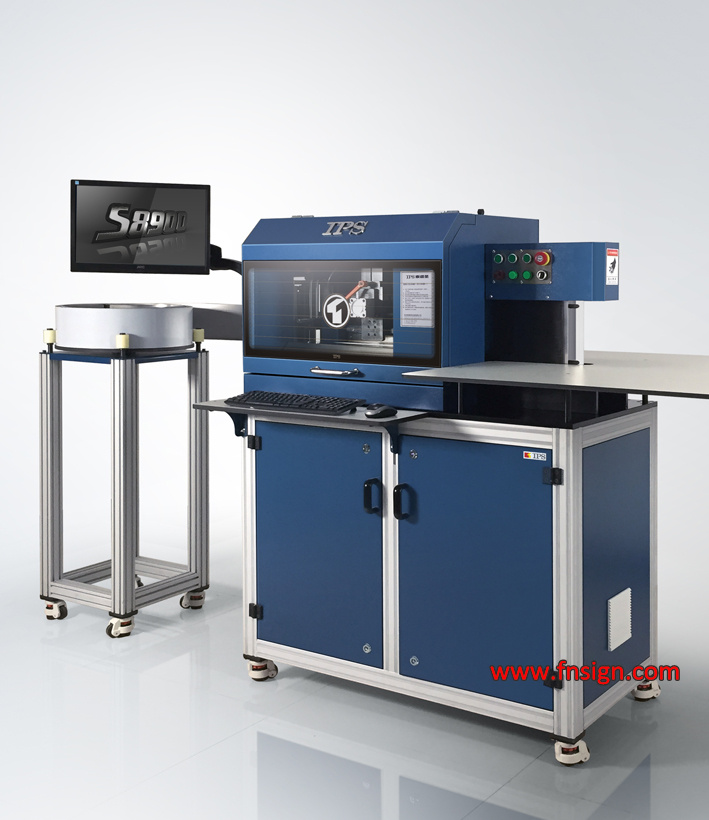 S8900 Automatic Channel letter bending machine is based on precise mechanical construction and a unique retractable alternating bending mode, use Prefeeding leveling, clamping alternate feeding, and driving with double lead screw thumbs for slotting.

Based on years of experience in the development of channel letter bending equipment, the Auto Bend control system can ensure the letters processing precision, especially fit for making letters with small radian, small angle and complex graphics.

It is highend equipment for making LED signs, Steel letters, channel letters and Epoxy letters.

Advantage:
1.Unique retractable alternating bending mode, dramatically reducing the bending scratches, the maximum extent to avoid interference during the bending process, and increase in bending moment.
2.High precision, the closedloop testing of builtin feeding length to ensure finished products with the original file length deviation <0.1mm, and to ensure consistency of the duplicate file.
3.High forming rate, and the contact ratio is up to 99 % with cutting panel of all kinds of precision equipments.
4.Low slotting cost, imported original German of high hardness special stainless steel slotted tool, tool use costs only 0.02 RMB / slot.
5.High feeding speed, unique alternating clamp synchronous feeding way, the maximum feeding speed can up to 20 m/min, eliminating material roll slippage.
6.Slotting depth can be precisely controlled, with numerical control shaft control slot depth can meet the demand of different material and thickness of slotting.
7.Builtin bending spring back compensation, which system research and develop for many years of experience , it can ensure a variety of materials of forming precision.
8.Intelligent bending process, through intelligent interference checking, reduce the interference collision of bending words process.
9.Free of update Control Software
10.Full service of professional, efficient, thoughtful.

Features:
Disk Feeding Mechanism
Front Roll-type leveling mechanism to elminate material jam risk caused by uneven or deformed materials.


Model

S8900

Power supply

AC220V

Rated power

2.2Kw

Input compressed air

0.6-0.8Kg/cm2

Weight

260Kg

Number of controlled axis

4

Bend or not

Yes

The minimum bend RADIUS

5mm

Inside and outside the minimum angular distance

5mm

Start to bend distances

3mm

Processed material

Stainless steel\ Iron sheet\ Aluminum

Input file format

PLT\DXF

Control system software

Special bend for homegrown software

Shipping method

Turn of the clamping feed

Driving system

Two Servo motors and two Stepping Motors

Altitude the processing material

20-175mm

Material thickness

0.6-1.2mm for steel, 2.5mm for aluminum

Support Format

Software support: Input with DXF/PLT files,
support AUTOCAD, TYPE3, CORELDRAE, ILLUSTRATOR, etc
Features:
Disk Feeding Mechanism
Front Roll-type leveling mechanism to elminate material jam risk caused by uneven or deformed materials.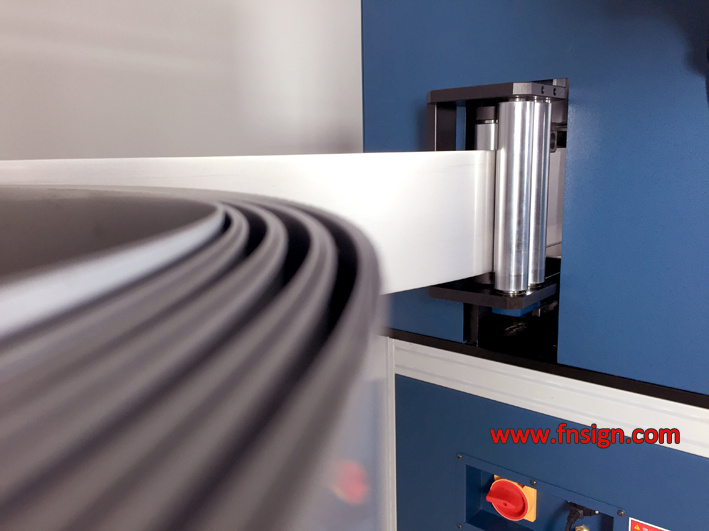 Closed-loop control system
TPS series bending word machine sets material tracking encoder data back to the computer via the motion control system, real time monitoring material displacement distance, bending trace stretch, closed-loop control graphical contour length, reaching around the edge of the panel exact match.